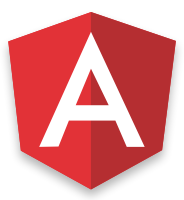 TL;DR: Domain models are important for defining and enforcing business logic in applications and are especially relevant as apps become larger and more people work on them.
In this article, we show how this can be done in an Angular 2 app by moving logic out of the component and into a model.
We also cover how to inject model classes using Angular 2's new Dependency Injection system.
One way we can achieve this type of structure in Angular 2 applications is by using models to organize our business logic.
In this tutorial, we will see how we can abstract business logic to a model in an Angular 2 app and use the new Dependency Injection (DI) system to call upon these models.
https://twitter.com/ryanchenkie?lang=en
https://twitter.com/intent/tweet?text=%22As%20applications%20grow%20in%20size,%20it%20becomes%20important%20that%20they%20be%20well%20organized%20with%20a%20solid%20structure%20in%20place%22%20via%20@auth0%20http://auth0.com/blog/angular-2-series-part-2-domain-models-and-dependency-injection/
Tweets by pkozlowski_os
Tweets by PascalPrecht